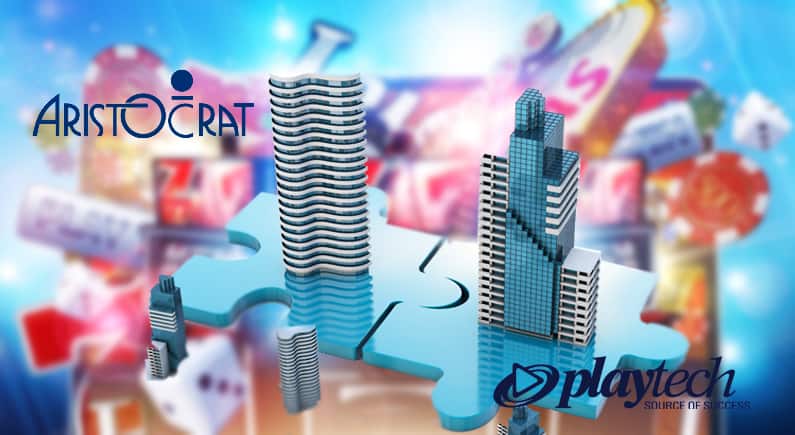 Aristocrat Leisure set to aquire Playtech PLC in £2.7 billion deal
"Adding Playtech's talented team with Aristocrat's established strengths and momentum will create a true industry leader in the global online RMG space"
Aristocrat Leisure, an Australian-listed gaming company has agreed to buy Playtech PLC, a British provider of sports betting software and online gambling, with a cash offer of £2.1 billion for the European company.
Through the acquisition of Playtech's Snaitech business, Aristocrat hopes to increase revenue, 'operate and develop' in the European market, serve a larger range of consumers, and offer significant scale in online gaming.
The all-cash purchase will be funded by an £864 million equity raise, as well as new debt and current cash resources, and Playtech shareholders have been unanimously advised to vote in favor of the deal by the company's board of directors.
CEO of Playtech, Mor Weizer said: "This transaction marks an exciting opportunity in the next stage of growth for Playtech, and delivers significant benefits to our stakeholders, including our customers, our shareholders, and our incredibly talented people.
"This deal has the potential to enhance our distribution, our capacity to build new and deeper relationships with partners and bolsters our technological capabilities.
"The combination of our two companies builds one of the largest B2B gaming platforms in the world, with the people, infrastructure, and expertise to provide our customers with a truly best-in-class offer across all areas of gaming and sports betting."
The Sydney-based business said it will raise A$1.3 billion through a share sale to help fund the purchase. The shares will be offered at a discount to Friday's closing price of 8.6 percent.
The purchase would give the Australian casino-machine maker rapid reach in the fast-growing field of online gambling and sports betting, which was worth £59.1 billion globally last year, according to the company. According to Aristocrat, the deal would establish one of the leading business-to-business platform suppliers in the worldwide gaming sector.
Trevor Croker, CEO and Managing Director of Aristocrat, stated that the merger's strategic potential is mirrored in the worldwide sector's continued transition online.
He stated: "Adding Playtech's talented team with Aristocrat's established strengths and momentum will create a true industry leader in the global online RMG space, particularly in terms of our B2B capabilities.
"The proposed combination would bring together Aristocrat's world-class gaming content and customer and regulatory relationships with Playtech's industry-leading global online RMG (real-money gaming) platform (B2B) and European B2C footprint.
"The combined group would offer a broad portfolio of end-to-end solutions for gaming customers around the world, as well as seamless player experiences, underpinned by a shared focus on responsible gameplay and innovation.
"Additionally, the business will be ideally positioned to unlock sustainable shareholder value by seizing opportunities in the fast-growing global online RMG segment as they continue to open up, particularly in North America."
The news comes after Playtech's H1 2021 trading results were released last month, revealing a great success for Snaitech – notably in Italy – with revenue up 95 percent to £104.2 million.
Malta Week – Save the dates:
For the first time ever SiGMA Group is bringing its 4 leading shows together for the mother of all conferences. From the 15th to 19th November, SiGMA, alongside AGS and AIBC will bring the best in the business to a first-class meeting point at the Malta Fairs and Convention Centre (MFCC). Malta Week is a chance for investors to leverage the significant crossover potential for multi-faceted business deals and to double down on opportunities to connect with some of the leading affiliates, policymakers, thought leaders, suppliers, and operators in the industry. Register now!
Source https://sigma.world/en/news/aristocrat-leisure-set-to-aquire-playtech-plc-in-2-7-billion-deal/?utm_content=183966342&utm_medium=social&utm_source=facebook&hss_channel=fbp-567813059949400